BROWS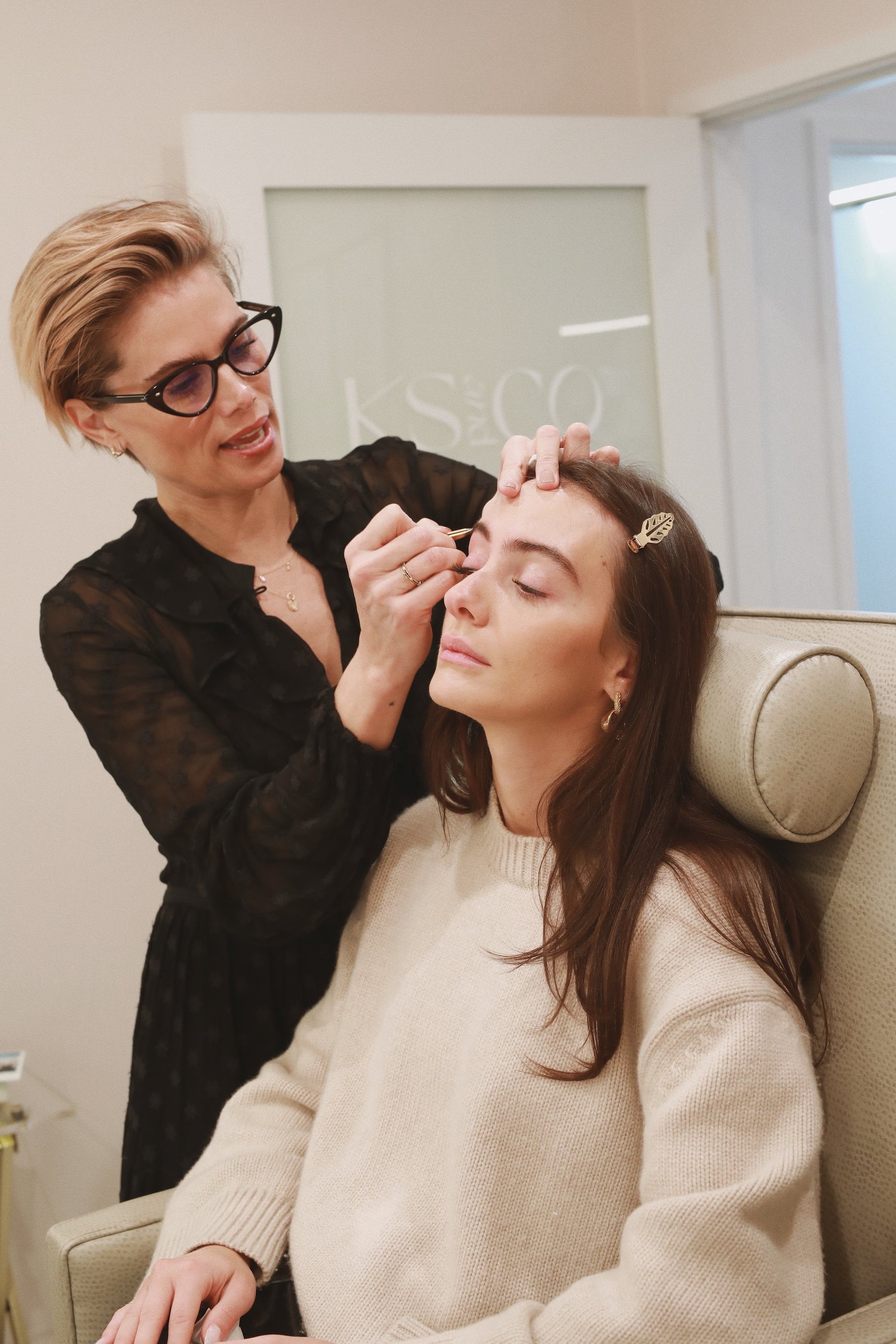 BEFORE BOOKING

Before booking your first Nurtured Brow® Service we ask you to allow your brows to grow FULLY untouched for 6-8 weeks prior. This means no tweezing, trimming, waxing, or threading.

If travel does not permit, services can be booked virtually with Kristie Streicher through Virtual Appointments.
THE NURTURED BROW®

KRISTIE STREICHER

$325 • 30 minutes (Includes tinting)

NURTURED BROW® SPECIALIST

$120–225 • 30 minutes (Includes tinting).

All of our specialists train with Kristie Streicher for a minimum of two years in order to fully understand her Nurtured Brow technique, a unique and unparalleled treatment and philosophy. So irrespective of which specialist you decide to see at STRIIIKE®, we know you will be in very capable and talented hands.

The service starts with a consultation wherein we discuss your brow history and get a better understanding of where you are in your growth cycle. Next is the tinting process, where a custom-blended proprietary tint is applied to the brow. This is what fills in the brow, adds richness to the lighter hairs, peach fuzz, or grays and gives an overall fuller look. Then on to shaping. Shaping is solely achieved by tweezing and trimming the hair. We then guide you on how to properly fill in your brows and how to keep them looking their best between appointments. Finally, your growth plan will be discussed so you will have a clear idea on what it will take to achieve your goal brow.
THE BROW LIFT

THE BROW LIFT
$150 • 30 minutes

ADD-ON SERVICE
$100 • 30 minutes


Our Brow Lift includes tint and can be added to your Nurtured Brow® service or can be done as a stand-alone service. We use a gentle Keratin solution to lift hairs in an upward and outward position creating a fuller, fluffier-looking brow. The Brow Lift can last anywhere between 5-8 weeks depending on hair type.
MICROFEATHERING®

KRISTIE STREICHER - $2,500 FOR INITIAL SERVICE

2 Appointment Process / 90 minutes each.(touch ups are $1200).

SPECIALIST - $1,200

2 Appointment Process / 90 minutes each.(touch ups are $600).

The first appointment takes 1 1/2 - 2 hours and the second, follow up appointment is 1 hour. The second appointment, which is the perfecting appointment, must be booked 6-8 weeks after the first appointment.
PIGMENT REMOVAL

Pigment Removal Treatments are $250 per session.

Most results are achieved within 3-7 sessions.

Each treatment is 60 minutes which includes 30 minutes of numbing.

We allow 6 to 8 weeks for the skin to heal in between treatments.