MAKEUP & LASHES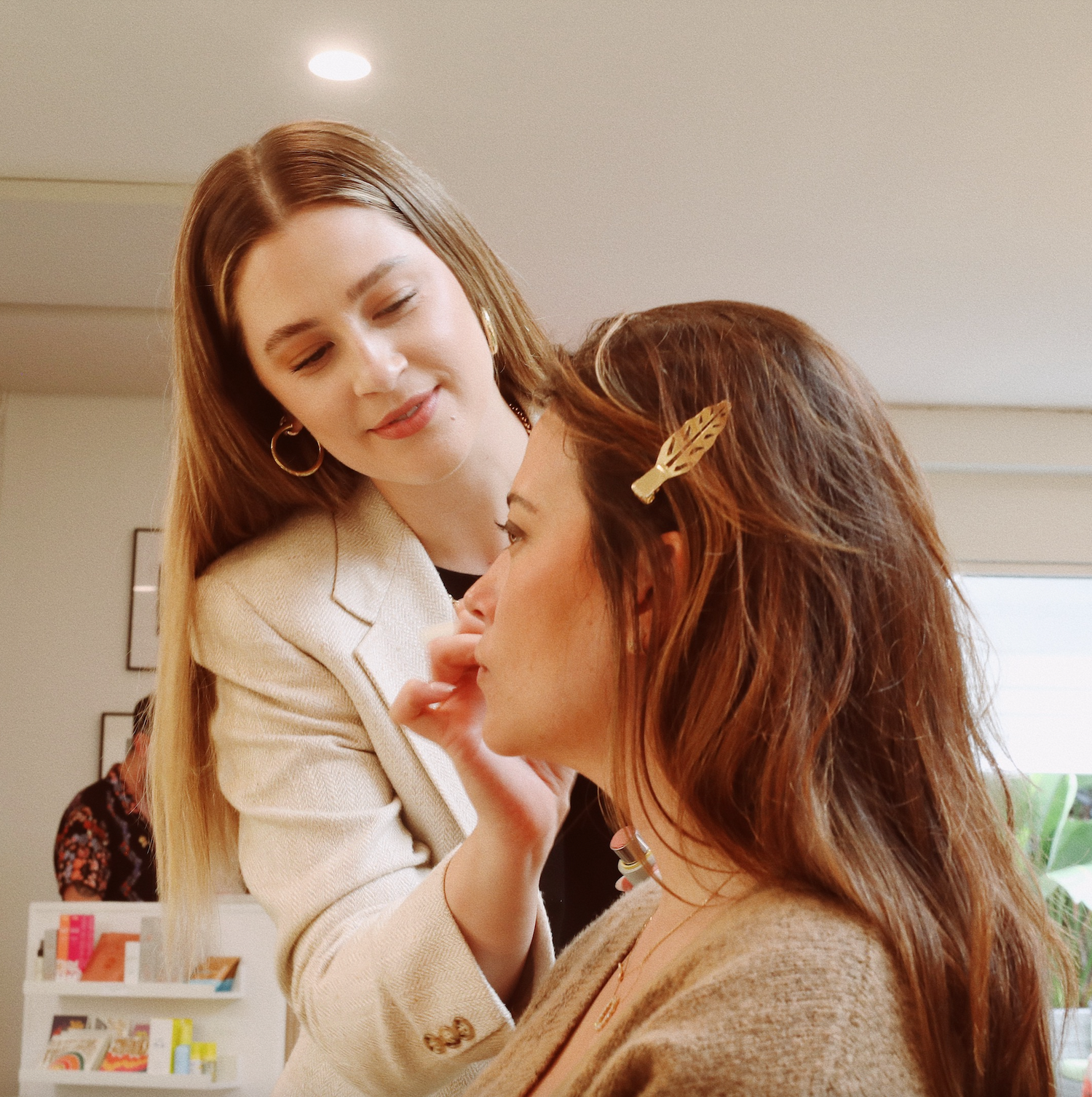 MAKEUP SERVICES

MAKEUP APPLICATION - $270. 60 mins.

Hydrated & polished with an emphasis on skin prep and working with your natural beauty. You'll receive attentive energy that leaves you feeling confident and beautiful as ever.

MAKEUP INSTRUCTION - $350. 90 mins.

Custom tailored beauty lesson full of industry tips, tricks, and product knowledge to discover what makes you illuminate from inside out. Working with your current kit or starting fresh, our specialist will give your makeup the overhaul and teach you how to highlight your naturally beautiful features for the everyday or a big night out. 
THE LASH LIFT

Lash Lift - $250

The Keratin Lash lift is the sisters secret against harmful lash extensions. The service enhances the color and curl to your own lashes which lasts eight to twelve weeks. The service takes one hour in length and uses natural products to visibly lift the appearance in just one session. Please keep in mind you must keep your lashes dry for 48 hours after service for the full effect.