The Pigment Removal Treatment
STRIIIKE's revolutionary and proprietary pigment removal service is a minimally invasive procedure that removes pigment from the skin without using lasers. The two-step process utilizes a Permanent Make Up (PMU) device with paper-thin needles which create tiny perforations in the skin. An alkaline oxide solution is then applied that chemically bonds itself to the pigment and extracts it through the skin.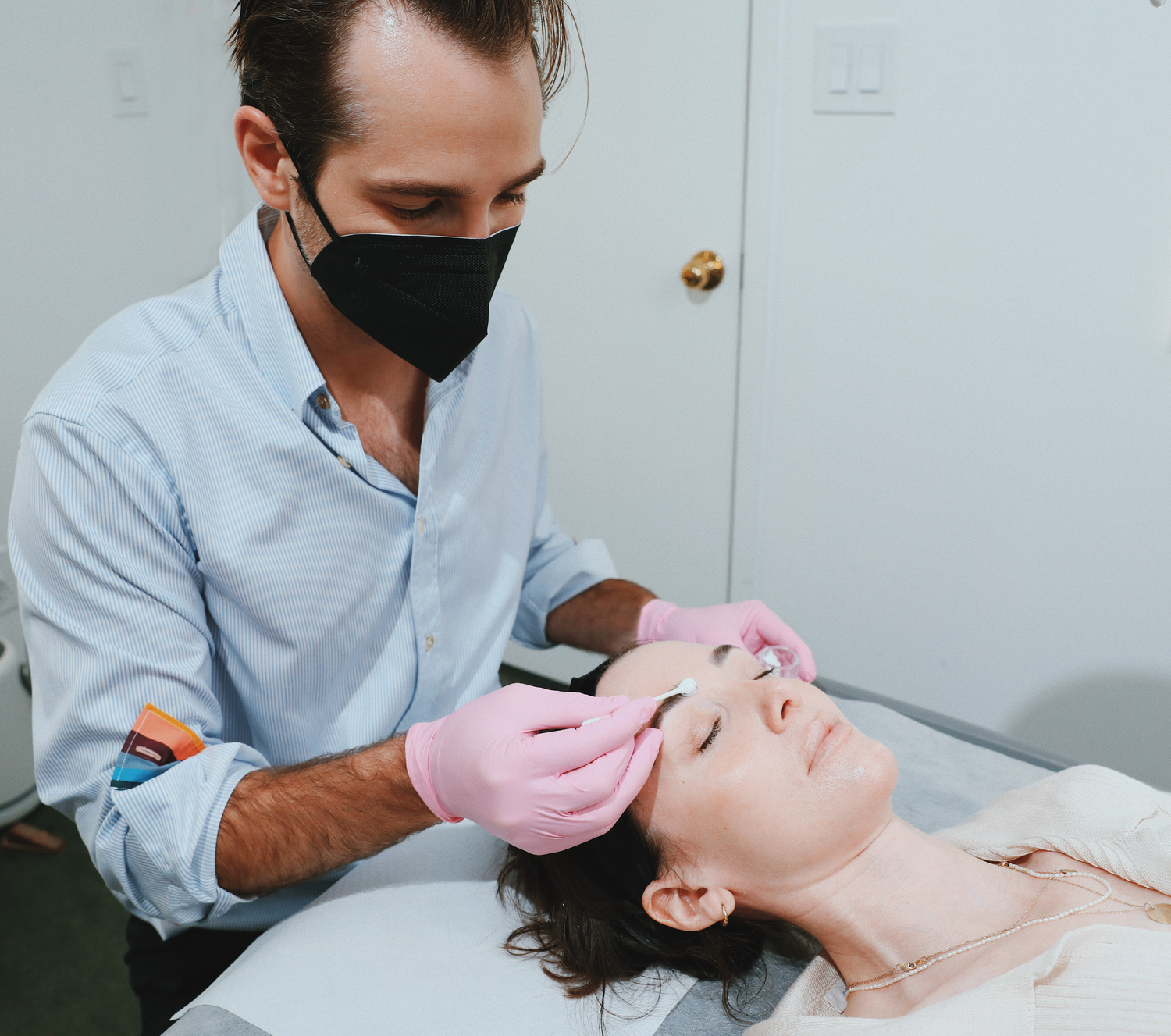 Is there downtime?
There is about a week of downtime. You can expect redness immediately after the service and scabs may develop in the area of removal by the second day. Scabbing is an essential part of the removal treatment. These scabs will be very dark in color as
the pigment continues to exit through the skin after the treatment. It is important to allow the scabs to fall off naturally. Scabs typically resolve in 7-10 days, but times will vary. You may develop slightly pink or red skin for 6- 8 weeks following treatment.

Is there aftercare required?

Yes. Included in the cost are four aftercare products that are an integral part of the pigment removal and healing process. It is imperative to use these products and follow all instructions for use.

How many sessions will I need?

Depending on the amount, type, and depth of pigment, 3-7 sessions may be needed. The number of sessions is determined by the effects of treatment. 6-8 weeks between sessions allows the skin to heal. As the pigment lightens, leaving a softer color, brows can look naturally filled in.

Is the procedure painful?

Mild pain is expected. Topical numbing is provided prior to the service and throughout the procedure, as needed.

Does it damage the hair follicle?

No, the process doe not damage the hair follicle. Pigment removal only penetrates .5mm - 1mm into the epidermis, and hair follicles are in the deeper dermis layer of tissue. In many instances, eyebrow hair growth may actually improve after removal service.

Will I scar?

When performed correctly, scarring is rare. If you are prone to scarring or developing keloids, please advise your specialist and we can provide an additional step to your aftercare regime. Though it is not possible to guarantee avoiding scarring, our service and aftercare significantly diminish the risks of scarred or damaged skin.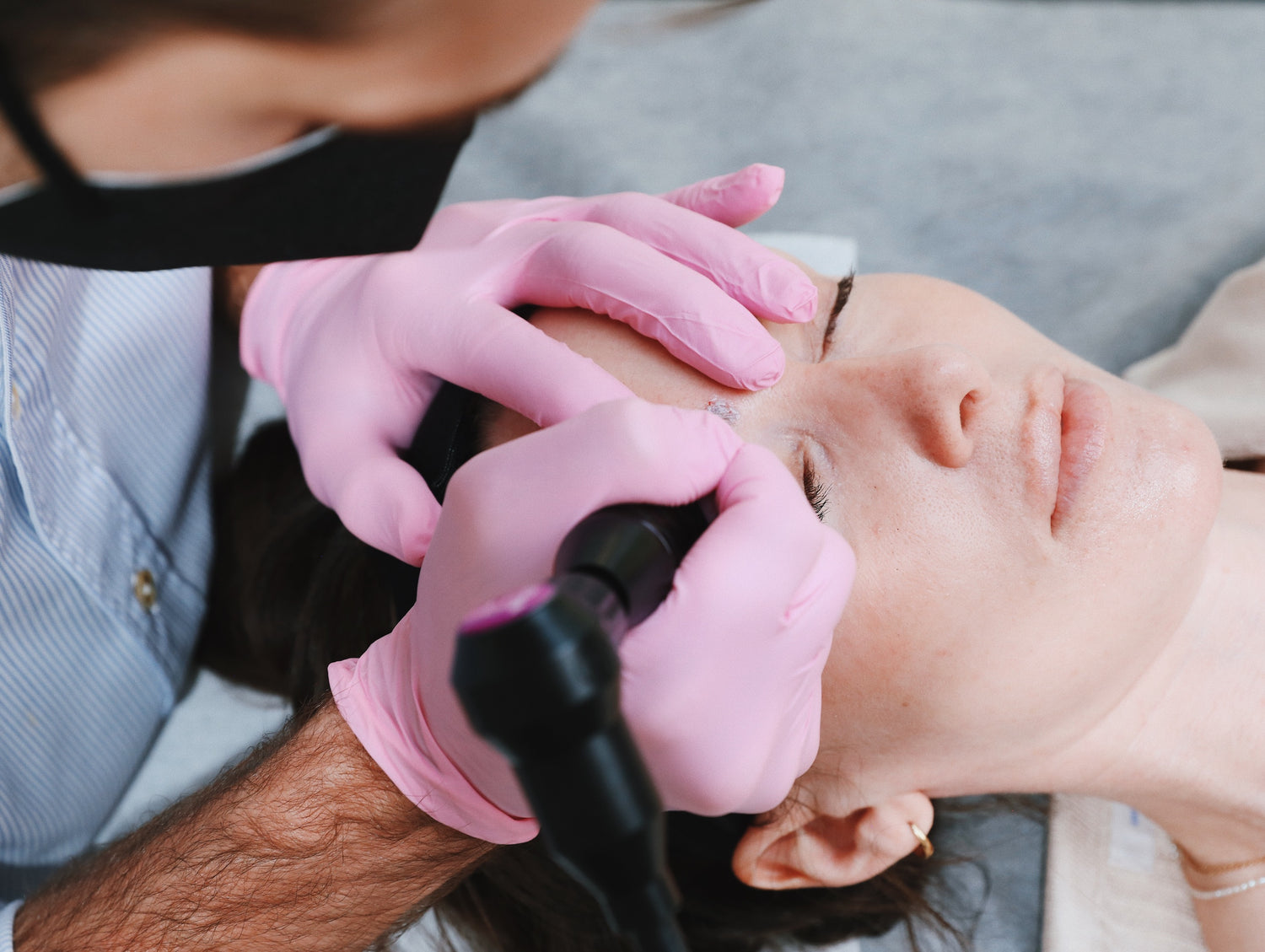 FAQ
WHY NOT LASER?
Laser removal is cost intensive, painful, color selective, and risks color dispersion, not removal. Our pigment removal service removes all tattoo colors by extracting it through the skin. Contrastly, laser removal may result in pigment or particles being absorbed into the lymph nodes.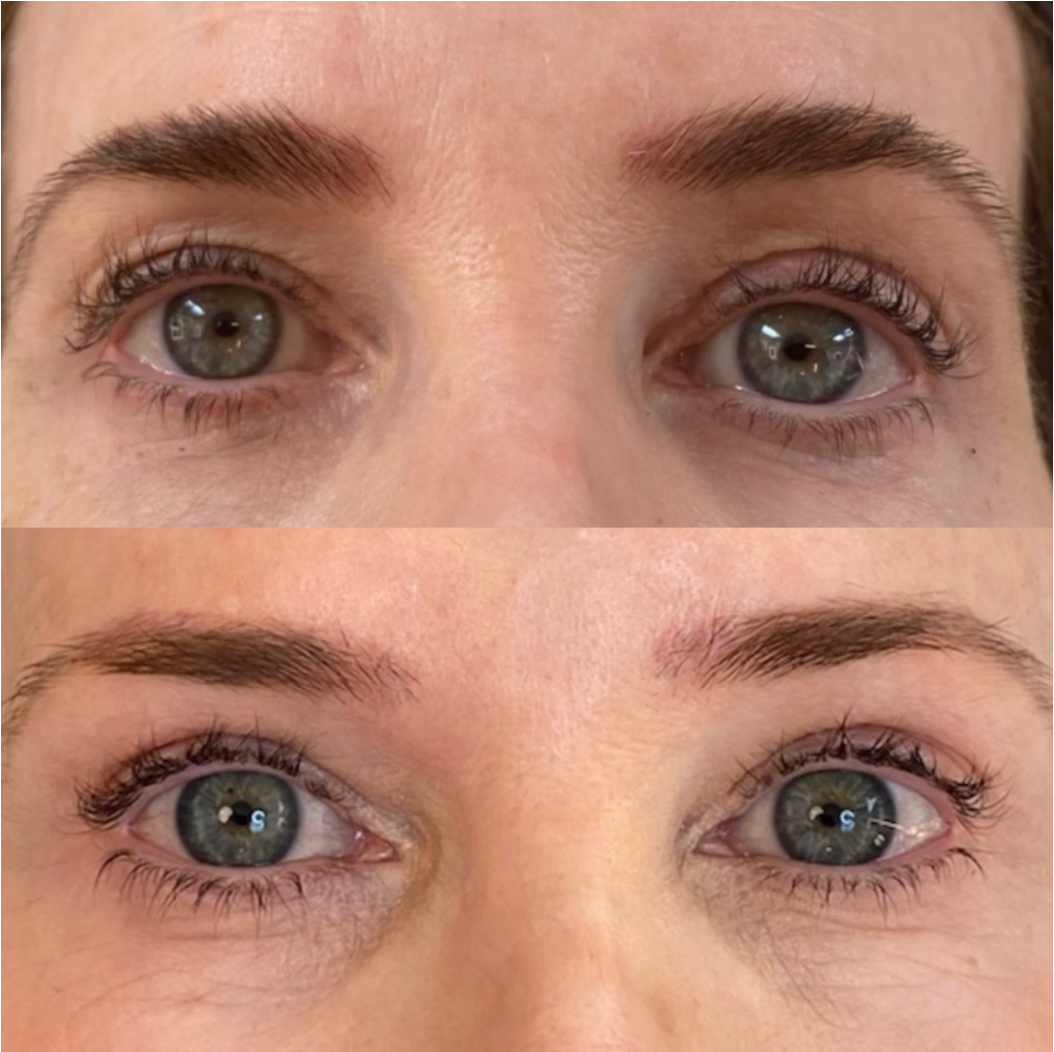 DOES THE AGE OF MY PERMANENT MAKEUP OR TATTOO AFFECT THE SUCCESS OF MY REMOVAL?

No. All tattoos can be removed successfully with the appropriate amount of sessions. Pigments in the skin for 1 year or less can typically be removed easier with fewer sessions. Pigments deeper in the skin may be more complex and require more removal sessions.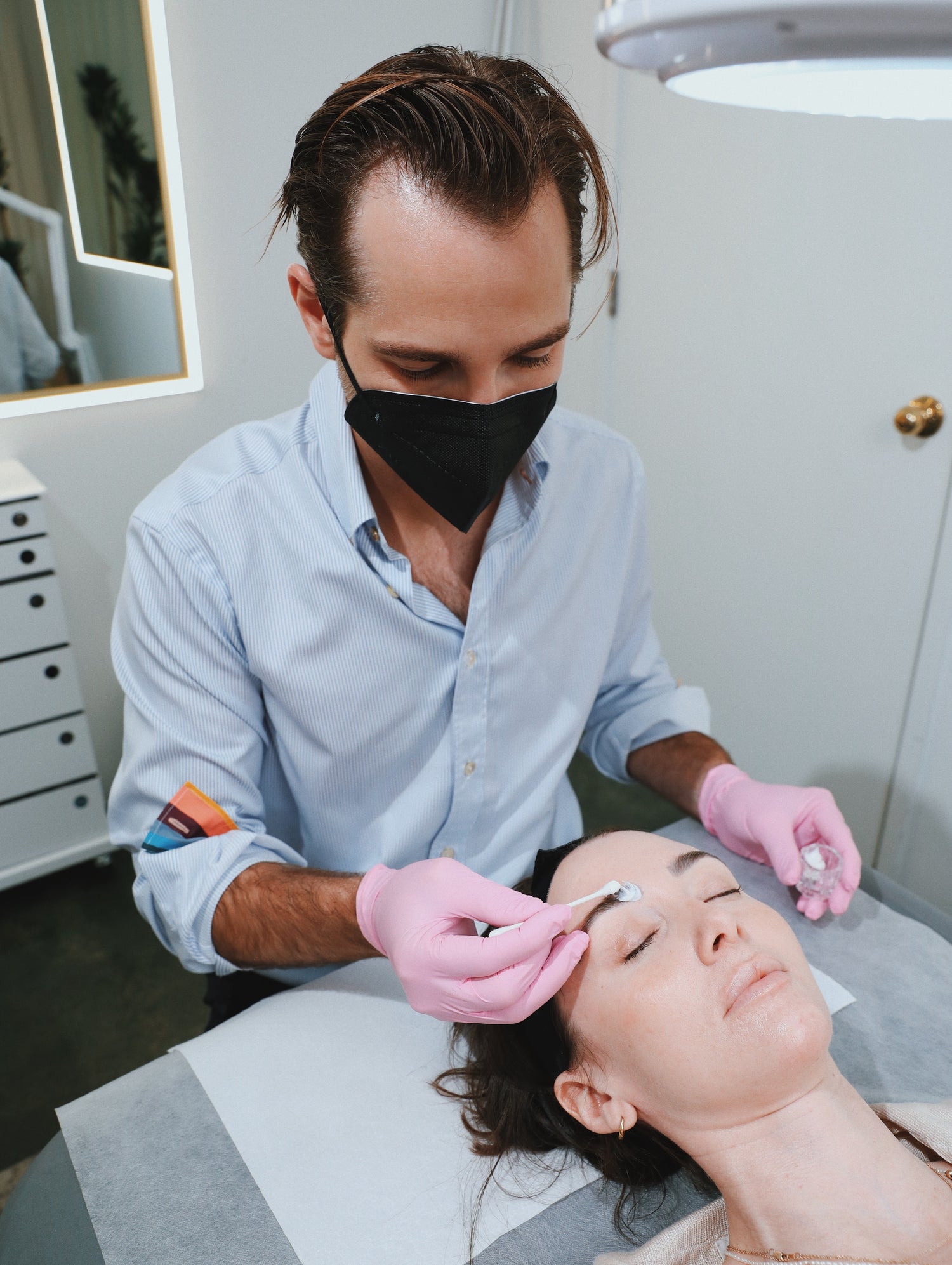 IS THE REMOVAL A SALINE SOLUTION AND WHAT ARE THE INGREDIENTS?
The solution is not a saline solution. It is a revolutionary alkaline oxide solution. The ingredients are Water, Glycerin, Talcum, Hamamelis Virginian, Pentylene Glycol, Aloe Leaf Juice, Centella Asiatica Extract, Sodium PCA, Zinc Oxide, Sodium Hydroxide, Potassium Iodide, Sulfur, Potassium Hydroxide, Phenoxyethanol, and Disodium EDTA.

FAQ CONTINUED...
What are some contraindications to the procedure?

The following contraindications do not constitute an exhaustive list. Please consult your personal physician if there are any questions regarding safety issues. Contra-indica may include
diabetes, liver or kidney failure, any chronic diseases (especially during the acute phase), elevated body temperature, inflammatory diseases, tendency to keloid scarring, progressive psoriasis, immune deficiency (HIV/AIDS), hemophilia and other blood clotting disorders, epilepsy, convulsions, severe mental disorders, alcohol or drug poisoning, use of blood thinners, and pregnancy.

How long does each sessions take?

Each session is approximately 60 minutes, including 30 minutes of numbing.

Is there anything I need to avoid prior to my appointment?

2 WEEKS PRIOR : Stop use of any topical growth serums such as Latisse, GrandeBrow, Vegamour, etc. If you have had a cold sore or shingles, speak to your doctor about obtaining a prescription to prevent an outbreak prior to or after the procedure. 5 DAYS PRIOR: No Electrolysis, tanning, or
purposeful sun exposure. 2 DAYS PRIOR: No alcohol or caffeine waxing, tweezing or tinting.
24 HOURS PRIOR: No blood thinners such as: Aspirin, Niacin, Vitamin E, Fish Oil or Ibuprofen No Skin irritations like a sunburn or acne breakout in the brow area. Do not workout the day of the procedure.

Please contact STRIIIKE in advance of your appointment should you have any additional questions or concerns.